Join The Franca Organisation YWISET (Young Women in Science, Engineering and Technology). Membership is free to any science student, undergraduate, graduate and postgraduate. Collaborate with other women scientists around the world. We provide mentorship, conferences, grants, workshops and a whole lot more.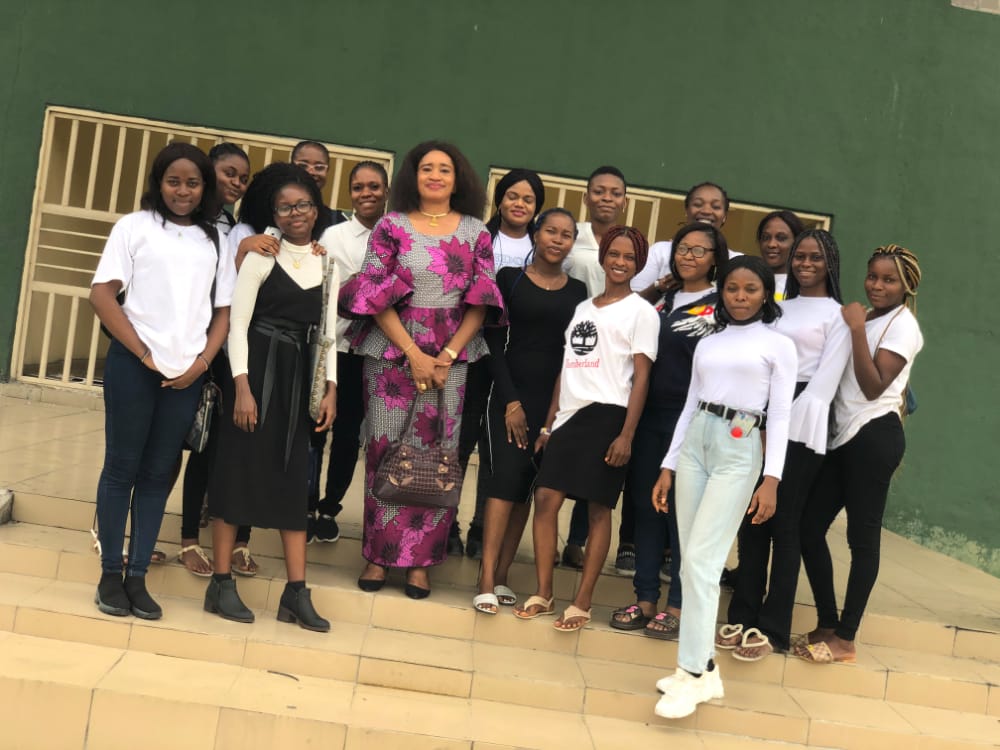 YWISET
YOUNG WOMEN IN SCIENCE, ENGINEERING AND TECHNOLOGY
MISSION STATEMENT
TO SERVE SOCIETY BY MAKING SCIENCE LOOK AND FEEL INCLUSIVE. OUR MISSION IS IMPLEMENTED THROUGH OUR PROGRAMMES. BY MAKING SURE OPPORTUNITIES ARE AT THE REACH OF THE ORDINARY YOUNG WOMAN SCIENTIST.
VISION STATEMENT
TO BE THE ORGANIZATION WHERE YOUNG WOMEN SCIENTISTS ARE TRANSFORMED IN TO GREAT LEADERS OF THE FUTURE FOR THE ENHANCEMENT OF SOCIETY.
OUR GOALS
TO SHOW THAT SCIENCE IS THE KEY TO A LOT OF DEVELOPMENTS
MENTORING YOUNG WOMEN INTO WHAT THEY ARE DESIGNED TO BE.
TO HELP EMPOWER WOMEN TO BE SUCCESSFUL IN WHATEVER AREA THEY CHOOSE.
Join
YWISET UK
YWISET AFRICA
YWISET AMERICA
YWISET ASIA
Welcome to YWISET Nigeria. YWISET stands for Young Women in Science, Engineering and Technology. It was founded by Ngozi Franca Okoye PhD in 2017. The Organization is based in the United Kingdom.
Membership is free to any woman over 18 years of age with STEM background, whether you are a student, undergraduate, graduate, post graduate, career woman, you are welcome to join us. You must be in any Science area, Technology, Engineering, or Mathematics.
Different levels of opportunities are provided here, from information on Scholarships, grants, conferences, competitions, quizzes, essay writing and many more.
You are also encouraged to add people you know that meet the criteria to the WhatsApp group so the also can benefit from what ever opportunities that arise.
Join and follow our social media on YWISET on facebook, YwisetT on twitter and YWISET_official on instagram.
Our email is youngwome[email protected]. Send us an email to join the mailing list.
YWISET SHINNING STAR MOMENT 2021.
GUIDE ON HOW TO PARTICIPATE IN SHINNING STAR MOMENT
MAKE A VIDEO OF YOURSELF TALKING ABOUT YOUR PROPOSAL. (10 MINUTES DURATION)
DOWNLOAD THE YWISET SHINNING STAR APPLICATION FORM
FILL THE FORM
EMAIL THE COMPLETED FORM AND A PHOTO OF YOURSELF (JPG OR PNG FORMAT) TO

[email protected]
SEND THE VIDEO PROPOSAL TO YWISET FOUNDER PERSONAL WHATSAPP PAGE
YWISET POSTS THE VIDEO ON THEIR WEBSITE (drfranca.com) AND YOUTUBE CHANNEL (DR FRANCA SHOW YOU TUBE CHANNEL).
YOU SUBSCRIBE AND GET OTHER PEOPLE TO SUBSCRIBE, SHARE YOUR VIDEO, COMMENT AND VOTE FOR YOU ON THE YOU TUBE CHANNEL AND WEBSITE).
YOU FOLLOW YWISET ON ALL THE SOCIAL MEDIA CHANNELS FACEBOOK, TWITTER, INSTAGRAM SO YOU WILL BE UPDATED ON EVENTS.
SHINNING STAR MOMENT IS FROM APRIL AND ENDS 31ST MAY. WINNERS ARE SELECTED IN JUNE.
THE THREE VIDEOS WITH THE MOST VIEWS AND VOTES EMERGE AS WINNERS IN JUNE AND THEY WIN THE PRIZES AND BECOME BENEFICIARIES.
YOU CAN PARTICIPATE IN YWISET SHINNING STAR MOMENT AS MANY TIMES AS YOU CAN.
Join and follow our social media on YWISET on facebook, YwisetT on twitter and YWISET_official on instagram.


YWISET wishes all women and girls a happy International day for women and girls in Science 2021.